Congratulations to The First Novel Prize 2017 Winners, Annetta Berry, Carolyn Kirby and Mark Brandi!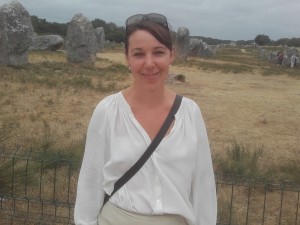 First Prize and £1,000 is awarded to Annetta Berry for 'The Binding Frame'
'The Binding Frame' is about the true meeting in plague-stricken Palermo in 1624 of two great portraitists: the young Flemish painter, Antoon Van Dyck (later Sir Anthony Van Dyck), and Sofonisba Anguissola, who was by then 92 and almost blind.
'I thought this a remarkably assured historical novel, which I thoroughly enjoyed. Sofonisba is a really credible character and to my eye the interplay with the rather weak but strangely endearing Antoon was satisfying and credible. I loved the technical artistic details regarding the actual painting, which I assume is authentic and thoroughly researched. As I read I googled images of the various portraits, and this added a layer of interest and depth. Overall I found the story utterly compelling and thoroughly satisfying. The characters live on in my mind's eye.' Robin Wade, Literary Agent and Prize Co-Judge
'This is a brilliant example of phenomenally thorough research and, better yet, a writer who has the confidence to wear her research lightly. 'The Binding Frame' is aptly claustrophobic on every level with rich descriptions of a by-gone era and characters whose experiences stay with you long after reading.' Darcy Nicholson, Commissioning Editor and Prize Co-Judge
'The historical detail mirrors the daintily depicted portraiture techniques in this beautifully crafted novel. Aptly titled 'The Binding Frame', the story gives the reader a privileged insight into the lives of two rather appealing characters through a meta-narrative structure that I found as intricate as it is flawless.'  Lorena Goldsmith, Literary Consultant and Prize Co-Judge
'I wrote the novel because I always wondered what Sofonisba had said to Antoon that made him later admit he'd learnt more from her than from anyone else. Winning the First Novel Prize for Antoon and Sofonisba's story is a huge privilege and honour and I could not be more delighted. Thank you to all three of the judges for this vote of confidence in 'The Binding Frame'.' Annetta Berry, First Prize Winner
Annetta Berry is represented by C+W.
Second Prize and £250 is awarded to Carolyn Kirby for 'Half of You'.
'Half Of You' follows its troubled protagonist's search for the roots of her scarred personality, amidst the origins of psychiatry and new ideas about nature versus nurture. As the dark secrets of her past unravel, Cora must decide if her personality is an unalterable product of biology and upbringing or if she has the strength to change.
''Half of You' is tense and pacey with the rare combination of driving plot as well as deep emotion. The twists and reveals are deftly handled and at one point, Carolyn damn near broke my heart. The theme of nature versus nurture is oft explored but it is done so here with fresh energy and zeal.' Darcy Nicholson, Commissioning Editor and Prize Co-Judge
'I thought this was a really inventive story, which is eminently publishable as it stands and would certainly find an enthusiastic audience. I admired the historical details and settings. The author has an excellent ear for dialogue and she draws characters with great assurance. She finds the right balance between showing and telling and the story has good pace. The time slip between chapters is a sign of confident writing.' Robin Wade, Literary Agent and Prize Co-Judge
'In 'Half of You', the narrative shows wonderful control through its layered structure and I was drawn to Cora – an achievement of masterful characterisation – through a unique mixture of scientific interest and emotional involvement.' Lorena Goldsmith, Literary Consultant and Prize Co-Judge
'How amazing it was to see my name amongst the impressive list of new writers on the First Novel Prize shortlist. And then, how completely thrilling to be placed second in such a field! Reading the distinguished judges' glowing comments about 'Half of You' was a spine-tingling experience. This prize will energise my search for an agent and publisher who feel similarly enthusiastic about my Nature versus Nurture thriller. Thank you to everyone involved with the First Novel Prize which provides such a wonderful platform for new fiction writers.' Carolyn Kirby, Second Prize Winner
Carolyn Kirby is currently seeking representation.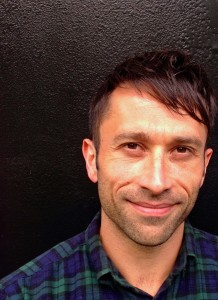 Third Prize and £100 is awarded to Mark Brandi for 'Frankie'
'Frankie' is the story of a young boy in a rural town, fighting to overcome a troubled home life. But there's a billycart race coming up at school, which he just has to win. And his brother is getting out of jail soon, and will finally come home. So everything is going to get better … it has to.
'This is a novel you read while fighting the urge to look away. Whilst recognising the narrative's many achievements, by the end of the story, I struggled with some deeply unsettling feelings and, in this sense, 'Frankie' is a wonderful illustration of what true art is intended to ultimately achieve and that is to unsettle.' Lorena Goldsmith, Literary Consultant and Prize Co-Judge
'My goodness, this is a bleak and rather desolate book! However the story is credible and grimly compelling. The characterisation is excellent throughout and the plot rattles along nicely. The scene-setting is exceptionally good and I could really feel the heat and taste the dust as I read. This is a very assured novel.' Robin Wade, Literary Agent and Prize Co-Judge
''Frankie' is a real achievement, a difficult and disturbing novel that brought about very different but consistently strong reactions in all of us judges – a testament to the power of good writing and to Mark's ability to capture the darker side of human nature. A real achievement.' Darcy Nicholson, Commissioning Editor and Prize Co-Judge
'I am thrilled to be awarded third place in the First Novel Prize for 2017. I am deeply grateful to Darcy, Lorena, and Robin for the prize and their invaluable feedback. Awards for unpublished manuscripts are vital to emerging writers, and it's truly an honour to have been recognised.' Mark Brandi, Third Prize Winner
Mark Brandi is represented by Curtis Brown in Australia and A. M. Heath in the UK. You can find out more about Mark on his website.
Daniel Goldsmith Associates would like to thank everyone who contributed to The First Novel Prize 2017. Thank you to all the wonderful new writers who entered the Prize and to the Judges for their hard work. It's been a thrilling six months of discovering exciting new voices and we are looking forward to next year's Prize, with entries opening in February 2018.