07 July 2022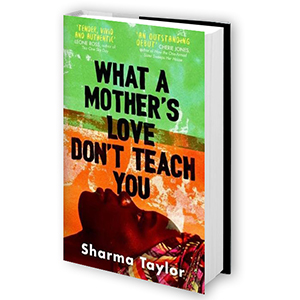 What a Mother's Love Don't Teach You published in the UK
What a Mother's Love Don't Teach You, Sharma Taylor's debut and the runner-up in the 2020 First Novel Prize is published today in the UK by Virago Books, part of the Hachette Group. Chris White, co-judge and publisher at Simon & Schuster UK described it as 'A polished, original and satisfyingly measured take on the historical novel. This novel, like its author, is bursting with potential.'
14 April 2022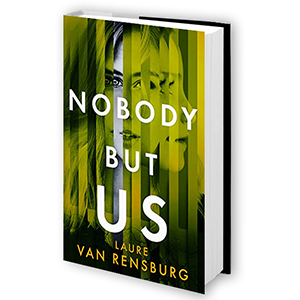 Nobody but Us published in the UK and US
Nobody but Us, Laure van Rensburg's debut, shortlisted in the First Novel Prize 2019 as 'The Downfall', is published today by Michael Joseph/Penguin Random House in the UK and Grand Central in the US. Laure's agent, Juliet Mushens, from Mushens Entertainment, sold the rights in dozens of other foreign territories.
30 January 2021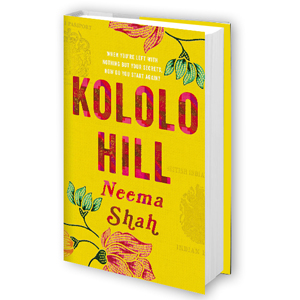 FNP 2018 Second Prize Winner Published by Picador in the UK
Kololo Hill, the stunning novel from debut author Neema Shah, who won the Second Prize in the 2018 edition of the First Novel Prize, is published by Picador, an imprint of Pan Macmillan UK, in luxury hardback, ebook and audiobook on the 18th February 2021.
The richly atmospheric novel was inspired by inspired by Neema's grandparents, who left India for East Africa in the 1940s, and by those expelled from Uganda under the brutal regime of Idi Amin. Read More>>
13 November 2020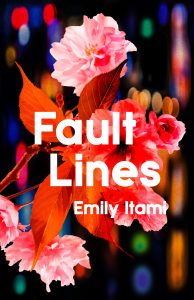 FNP 2019 Shortlisted Entry Sells in UK, US, Italy and other Territories for Six Figure Deal
Emily Itami's 'witty, sharp and moving story' novel, Fault Lines, has sold in the UK to newly launched imprint Phoenix Books, part of Orion/Hachette and in the US to Custom House, part of William Morrow/HarperCollins and in Italy to Mondadori, and imminently in several other territories, under the management of Emily's agent, Kirsty McLachlan at David Godwin Associates. Fault Lines, shortlisted in the 2019 edition of The First Novel Prize under the title 'Ballad', will be published as the first title of Francesca Main's new imprint at Orion in hardback and eBook in May 2021 and then followed by audiobook and paperback. Read More>>
28 July 2020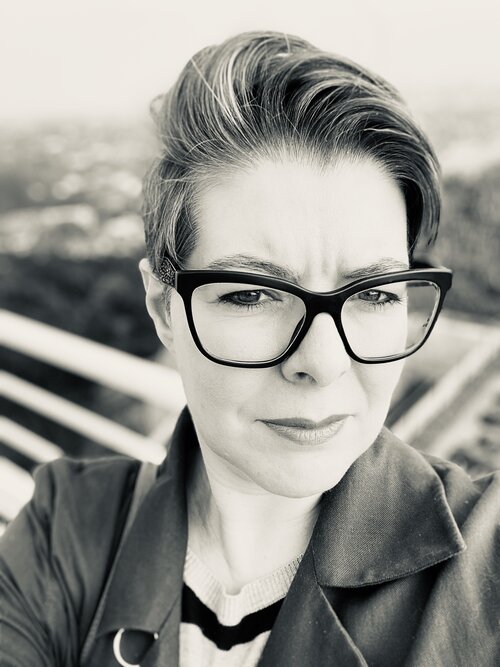 FNP 2019 Shortlisted Entry Sells in 12 Territories (and counting) for Six Figure Deal
Laure Van Rensburg's 'game-changing' novel, The Downfall, has sold in the US to Grand Central and in the UK to Michael Joseph, plus ten other foreign territories, in a six-figure deal, after a six-way auction managed by Laure's literary agent, Juliet Mushens at Mushens Entertainment. The Downfall, shortlisted in the 2019 edition of The First Novel Prize as an original and chillingly authentic thriller provisionally titled 'The Lies Beneath', will be published as a major launch in the UK in early 2022 in hardback, eBook, audiobook and paperback to follow. Read More>>
14 June 2020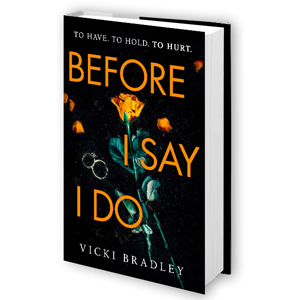 FNP 2018 Runner-up Published by Simon & Schuster UK
Vicki Brandley's Before I Say I Do was published today by Simon & Schuster, having been commissioned in 2018, with UK rights bought from Camilla Bolton at the Darley Anderson Literary Agency.
The judges in the 2018 edition of the First Novel Prize, where the novel won the Third Prize, thought the novel was 'a well-plotted page turner (…), twisty, unpredictable and certain to be a commercial hit' (Phoebe Morgan) and that Vicki Bradley had 'a great future' (Sam Copeland). Huge congratulations! Read More>>
16 May 2018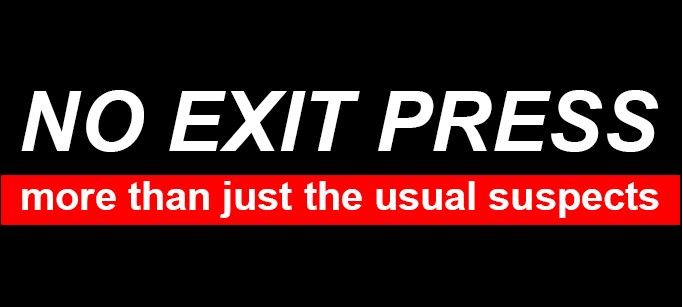 No Exit Press and Dzanc Books to Publish 'Half of You' in UK and US
First Novel Prize 2017 runner-up Carolyn Kirby has sold the UK and Commonwealth (excluding Canada) rights to 'Half of You' to No Exit Press, a Hertfordshire-based independent publisher. The publisher acquired the rights from David Haviland at Andrew Lownie Associates, who signed the author up following a streak of competition successes recognising the book's many achievements.
In the US and Canada, 'Half of You' will be published by Dzanc Books.
'It's hard to overstate the importance of The First Novel Prize in giving me confidence to keep going as a writer. A year on, everything looks very different. Winning second place in the Prize not only opened doors, it more importantly restored my faith in writing,' author Carolyn Kirby said.
'I was thrilled to hear that 'Half of You' was snatched up by two great independent publishers. From the moment I read it, I knew one day I would see it in print. It's just the beginning of a brilliant future for a book, a character and an author like no other,' Lorena Goldsmith, First Novel Prize 2017 co-judge, said.
2 November 2017

First Novel Prize Runner-up Signs with Andrew Lownie Agency
Carolyn Kirby, winner of the Second Prize in The First Novel Prize 2017, has won The First Novel Award 2017, organised by the Bluepencilagency and judged by literary agent Eve White, with 'Half of You'. Following this, Carolyn has been signed up by David Haviland, literary agent at the Andrew Lownie Literary Agency. 'The premise of genetics set in 1880's Birmingham is interesting and Carolyn's writing was strong,' noted Eve White.
9 September 2017

First Novel Prize Winner signs with C+W
Annetta Berry, winner of the First Prize in The First Novel Prize 2017, has been signed up by the literary agency C+W.
''The Binding Frame is one of the most original, captivating and vivid debut novels that I've read. From the first paragraph Annetta thrusts the reader into plague ravaged Palermo and brings Van Dyck and Sofonisba Anguissola to life with such colour and detail that it could only have been written by someone with extensive and passionate knowledge. Underpinning the narrative run themes of such universality that I know the book will have broad resonance and that it should prompt us all to question the transience of life and legacy. Annetta is a first class storyteller and her attention to detail is extraordinary. I am excited at the prospect of sharing this rich, luscious and compelling novel.' Sophie Lambert, Literary Agent at C+W
17 July 2017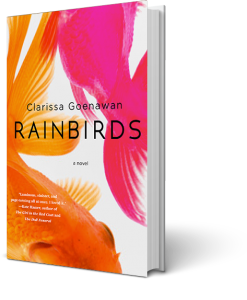 First Novel Prize Winner to be Published in Ten Territories
The rights to Clarissa Goenawan's Rainbirds, Third Prize winner in The First Novel Prize 2016, have been sold in ten territories.
The novel, an internationally recognised literary debut, is due to be released in March 2018 in English by Soho Press in the US and by Math Paper Press in Singapore, and shortly followed by translations in Chinese (Simplified) by Beijing White Horse, in French by Les Escales, in Hebrew by Tamir/Sendik Books, in German by Thiele Verlag, in Indonesian by Gramedia, in Polish by Prószyński Media, in Spanish by AdN/Alianza, in Turkish by Hep Kitap.
From the publisher:
Ren Ishida is nearly done with graduate school when he receives news of his sister, Keiko's, sudden death. She was viciously stabbed one rainy night on her way home, and there are no leads. Ren heads to Akakawa to conclude his sister's affairs, failing to understand why she chose to abandon their family and leave Tokyo for this small town in the first place.
But Ren soon finds himself picking up right where Keiko left off, accepting both her teaching position at a cram school and the bizarre arrangement of free lodging at the wealthy Mr. Katou's mansion, in exchange for reading aloud each morning to Katou's depressed, mute wife. Struggling to fill the void that Keiko has left behind, Ren realizes that perhaps people don't change, and if they don't, he can decipher the identity of his sister's killer.
SaveSave