We are excited to announce that the 2018 edition of The First Novel Prize will be judged by Phoebe Morgan, Commissioning Editor at Avon/HarperCollins UK and Sam Copeland, literary agent at Rogers, Coleridge and White, London.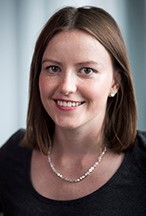 Phoebe Morgan is a writer and editor. She commissions commercial crime, thriller and women's fiction for HarperCollins, working with a range of Sunday Times bestsellers and debut authors alike. She also writes in her free time, and her first novel, The Doll House, was published in September 2017.
'I am so pleased to take part in judging the First Novel competition for 2018 – there is so much writing talent out there yet to be discovered and I cannot wait to find some new voices. The publishing gates can be very daunting, so competitions which give writers an extra opportunity are always to be applauded and I urge anyone who is on the fence about entering to just go for it – you never know what will happen. Looking forward to some late nights with the manuscripts next summer!'
© Photo courtesy of Phoebe Morgan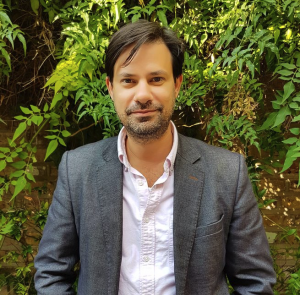 Sam Copeland's first job in publishing was at Curtis Brown, where he started in 2001. He joined Rogers, Coleridge and White in 2006 and was made a director in 2016.   He has an extremely diverse list, representing writers of both literary and commercial fiction and all genres (including book group, crime and thrillers, SF and speculative fiction, and historical fiction), children's and YA, and a smattering of quality non-fiction, and is always open to submissions of the highest standard.
'I am delighted to be judging the First Novel Prize. I love competitions and I'm eagerly hoping I will find that special nugget.'
© Photo and bio courtesy of Rogers, Coleridge and White
Miles Hawksley, Prize Manager
Miles is an editorial coordinator at Daniel Goldsmith Associates. He will manage The First Novel Prize 2018 on behalf of the organisers. Miles will review all the entries to ensure that they qualify before being sent to the judges. If you have any queries, you can contact Miles at miles@firstnovel.co.uk or on 020 3667 7236 (Mon-Fri, 10am – 5pm GMT, standard charges apply).