Congratulations to Tali Gumbiner, Neema Shah and Vicki Bradley for winning The First Novel Prize 2018! 
First Prize and £1000 is awarded to Tali Gumbiner for 'What Home Is'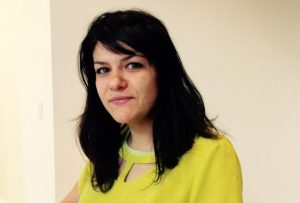 'What Home Is' is the story of the journey to find where you belong. When a group of siblings become orphaned, they are displaced from their lives and everything they once believed about their identities. Alone and ostracised, they embark on an journey across America, to seek a place they can at last call home. Gritty and haunting, 'What Home Is' challenges perceptions of identity and family with tenderness and clarity.
'This is one of the most original books I've read all year. Tali captures the sibling relationship brilliantly and heartbreakingly, creating a moving, unique story about what it means to belong.' Phoebe Morgan, Senior Commissioning Editor and Prize Co-judge
'A worthy winner. From the moment I started reading, I was completely drawn into the world. Heart-rending and beautifully drawn characters, this was original and wonderfully written. Tali Gumbiner is a talent to watch.' Sam Copeland, Literary Agent and Prize Co-judge
'In writing 'What Home Is', I wanted to explore the idea of belonging in the face of erasure — how different peoples find their homes after generations of being displaced, how a family's past will inevitably find a way into its present. At its heart, 'What Home Is' tells the story of mothers and sisters trying and doing the best that we can. I am so very honoured to receive the First Novel Prize. With all the amazing writers out there, I am truly grateful to the judges for taking the time to read and recognise my work.' Tali Gumbiner
Tali works as a writer and a creative director in New York. As the co-creator of Wall Street's Fearless Girl statue, she has been recognized as one of Fast Company's 100 Most Creative People, Entrepreneur Magazine's 50 Most Daring Entrepreneurs and AdAge 2018's Creative of the Year. Most recently, she completed her MFA in fiction from NYU Paris. 
Tali Gumbiner is currently seeking representation.
Second Prize and £250 is awarded to Neema Shah for 'Kololo Hill'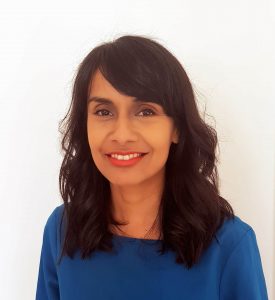 'Kololo Hill' is set amidst the 1972 expulsion of the Ugandan Asians by brutal ruler Idi Amin, when recently married Asha and her family are forced to leave everything behind except the devastating secrets that threaten to tear them apart. A story of desperation, compassion and wonderful strength.
'There was so much to admire here, not least the fantastic writing. 'Kololo Hill' was so evocative – I genuinely felt transported.' Sam Copeland, Literary Agent and Prize Co-judge
'Neema Shah totally envelops the reader in her world in this evocative read about sacrifice, injustice and love.' Phoebe Morgan, Senior Commissioning Editor and Prize Co-judge
'A huge thank you to the judges, I'm thrilled to win second place. After many hours writing away on my own, it's a surprise and honour to see my novel receive such a positive response from those in the publishing industry.' Neema Shah
Neema lives in London and works in marketing. The real-life events in Uganda and her family background inspired her to write Kololo Hill. She won the TLC Pen Factor Live 2017 and has also been listed in competitions including Bath Novel Prize, Exeter Novel Prize, Retreat West First Chapter and York Festival of Writing Best Opening Chapter.
Neema Shah is currently seeking representation.
Third Prize and £100 is awarded to Vicki Bradley for 'Before I Say I Do'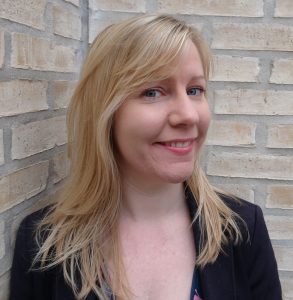 Julia Talbot has a secret, but when her fiancé, Mark, fails to turn up on her wedding day, she realises she's not the only one. Can Julia unpick the web of lies in time to prevent the discovery of her own terrible secret? A fast-paced and enigmatic thriller, 'Before I Say I Do' hurls the reader into a world of injustice, vengeance and family secrets best left buried.
'A well-plotted page turner that gripped me from start to finish. Twisty, unpredictable and certain to be a commercial hit.' Phoebe Morgan, Senior Commissioning Editor and Prize Co-judge
'A sure-fire hit. A cracking thriller which was difficult to put down. Vicki has a great future, I'm sure.' Sam Copeland, Literary Agent and Prize Co-judge
'The First Novel Prize is a brilliant opportunity for new writers to be recognised and I'm grateful to Phoebe and Sam for awarding 'Before I Say I Do' third place; it's a huge honour.' Vicki Bradley
Vicki is a detective constable in the Metropolitan Police Service and has an MA in Creative Writing from City University of London. You can find out more about her by visiting https://vickibradleywriter.com.
Vicki Bradley is currently considering representation offers.
Please direct all enquiries to Miles Hawksley, Prize Manager, at miles@firstnovel.co.uk.
At the end of an incredible six months of discovering new talent, the judges and Daniel Goldsmith Associates would like to thank everyone who contributed to the success of The First Novel Prize 2018. Thank you to all the exciting new writers who entered the Prize. We look forward to next year's Prize with entries opening in February 2019.